Sidney Sheldon was an American writer who won awards in three careers—a Broadway playwright, a Hollywood TV and movie screenwriter, and a best-selling novelist. His TV works spanned a 20-year period during which he created I Dream of Jeannie (1965-70), Hart to Hart (1979-84), and The Patty Duke Show (1963-66), but it was not until after he turned 50 and began writing best-selling novels such as Master of the Game (1982), The Other Side of Midnight (1973) and Rage of Angels (1980) that he became most famous. (Source: Goodreads)
Genre: Literature & Fiction, Mystery & Thrillers, Children's Books
Born: in Chicago, Illinois, The United States February 11, 1917
Died: January 30, 2007
Sidney Sheldon is know on his dandy works. He live his life being a novelist.
Here are some of his popular books: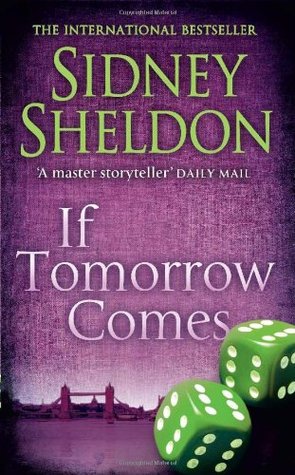 If Tomorrow Comes
Whitney Tracey is like Cinderella except that she finds the wrong Prince who wrongfully leaves her in the dungeon until a more honorable and loving Robin Hood comes along and takes her to places after which they live happily ever after with the loot. That is how I would put Sidney Sheldon's plot of this story, except that I love the character Whitney Tracey because she is like every reasonably sensible woman who is ecstatic to be in love with one the
...
The Other Side of Midnight
Noelle is a beautiful woman who is betrayed by Larry Douglas at a very young age. So, she wants to take revenge on Larry. Catherine gets married to Larry. Noelle joins Constantin Demiris in Greece and brings Larry as Demiris's personal pilot. Noelle and Larry now truly love each other and Noelle does not hesitate about murdering anyone who gets in her way. So, Noelle and Larry decide to kill Catherine.
...
Bloodline
Bloodline is a novel written by Sidney Sheldon. Elizabeth Roffe is the main character of the novel. The story revolves around the life of Elizabeth when she suddenly inherits her father's wealth and has to take her rich and powerful dad's position in his mighty global empire, the pharmaceutical company Roffe and Sons.
Elizabeth is a young beautiful girl who secretly has a crush on one of her dad's employee. With the responsibility of running the huge empire she faces its bad consequences. After the murder of her dad under mysterious
...
The Stars Shine Down
Lara Cameron is the daughter of a boarding house owner in Glace Bay, Nova Scotia. She takes loan from a bank and builds her own building.
She moves to Chicago after earning three million dollars. She meets
Howard Keller who helps her in every thing she does. She becomes a successful real estate developer by converting an old hotel into an ultra modern luxury hotel. Then she moves to New York and builds Cameron enterprises and also plans to build the
...
"I try to write my books so the reader can't put them down," he explained in a 1982 interview. "I try to construct them so when the reader gets to the end of it, he or she has to read just one more chapter. It's the technique of the old Saturday afternoon serial: leave the guy hanging on the edge of the cliff at the end of the chapter."