30 May 2015
Author Interview + Audiobook Clip: Because You'll Never Meet Me by Leah Thomas
My love for Because You'll Never Meet Me will never end
and for this love, I interviewed the wonderful Leah Thomas and I am sharing it with you! First, I am grateful for the publisher Bloomsbury for letting me read the book in advance thru
Netgalley
and to the author herself for patiently providing the answers to my (yet silly) questions.
This book is very special to me for it
talks lots of essentials and morals
in life especially for teens. It started out with an
unusual
friendship between two unusual boys. Their friendship turned out to be lessons of trust, self-worth, courage, weakness and more.
Because You'll Never Meet Me
is a must read for every YA readers.
On this interview, I still want to warn with spoilers just like on my review. The questions and answers
might
spoil you on the book but I guarantee you that
you will enjoy the book
even after reading this interview. If you have not read the book yet and don't want to get spoiled with this interview, you can come back anytime when you're already done! Anyway, I'm psyched we'll all see the hand writing of the main characters!
Publication: June 2nd 2015 by Bloomsbury USA Childrens
Genre: Young Adult, Contemporary


Ollie and Moritz are best friends, but they can never meet. Ollie is allergic to electricity. Contact with it causes debilitating seizures. Moritz's weak heart is kept pumping by an electronic pacemaker. If they ever did meet, Ollie would seize. But Moritz would die without his pacemaker. Both hermits from society, the boys develop a fierce bond through letters that become a lifeline during dark times—as Ollie loses his only friend, Liz, to the normalcy of high school and Moritz deals with a bully set on destroying him.
A story of impossible friendship and hope under strange circumstances, this debut is powerful, dark and humorous in equal measure. These extraordinary voices bring readers into the hearts and minds of two special boys who, like many teens, are just waiting for their moment to shine.
The senior editor of Bloomsbury Children's Books have described Ollie and Moritz from the beginning of the book, can you describe them from your point, too?
When I want to be succinct about my boys, I say it like this: Ollie is an extrovert trapped outside of society, and Moritz is an introvert trapped inside society. Both of them feel trapped, and this huge similarity makes them friends despite their many differences.
Also, let us understand the difference of "blind" and "sightless"?
Moritz hates that people imply he has a disability. When people call him "blind," he sees this as them dismissing the way he sees the world: through sound and smell and feeling. This is why he is so adamant that he is not blind; he's just technically without the ability of "sight," due to his lack of eyes. But Moritz still sees so much, in his own way, and that's enough for him. The last thing he wants is pity.
Every time I read Ollie's letter, I really wonder his handwriting. I wish I could see his "drunk-doctor" handwriting from you! One photo will do. :D
Oh, this is such a fun request. And weirdly enough, I've written letters as Ollie, in thank you notes to booksellers and friends! So here's an example of Ollie and Moritz writing to someone (I've blurred the names out). Truth is? My own handwriting is terrible! So this was very real for me. Ahaha.

Ollie said, "There are all kinds of adventures in the world." What kind of adventure you had for Ollie and Moritz that you would like your readers to seriously take and add on their bucketlists?
I would say, on a personal level, taking a chance on getting to know someone different from you. Some of the best friends I've ever made grew up in different countries, under different circumstances. People are the greatest adventure.
"I am less human somehow, I don't expect humanity from others." Moritz said this and it really hurts. Will you enlighten us more? I really don't know how to ask you about it. I just want you to tell something.
Well, I think when you finish reading the book, you'll see where Moritz's low sense of self-worth really comes from. But really, I think this is how a lot of people feel during their teen years. It's so hard to find confidence in yourself, even when other people believe in you. Moritz can't see past his own feelings of regret, his own dark history.
What on earth are the faculties of Moritz's school thinking? They suspended him for being. . . sightless? Talk about discrimination.
You know, I worked in schools for a few years, very recently. And I can say with some confidence that the schools I worked in wouldn't have made this mistake – or made it intentionally. But when violence occurs in schools, faculty can be galvanized into taking rash action. There's no room for error when the community eye is on you. (For example, I read about a school just this morning that was taking its students to court over a relatively harmless senior prank). And it is also the policy in many, many schools that when two students partake in a fight, both are suspended, pending more information. Doesn't always matter who started it!
But yes, I do think Moritz is in a place that doesn't make an effort to understand him. But he also doesn't make an effort to make himself understood. Communication has to happen both ways! That's very hard for him; he's a very private person.
Tell us about yourself and why did you write Because You'll Never Meet Me. What's the start?
That's such a big question! How can I answer that question? I was born on November 29th, 1989 in Tawas, Michigan –
Haha. No, no. I think I have a really hard time with questions like this – "What inspired you?" and "where did you get the idea?" – because for me, ideas come from a thousand places at once! So part of it was me, growing up alone in the woods. Part of it was me living abroad in Taipei for a year, far from my family. A lot of it was my love for misfit stories and science fiction. And the echolocation thing – I remember watching a youtube video, long ago, about people learning to echolocate. And that stuck, a bit. And I remember reading a little pieces online about people claiming to be allergic to their cellphones. And I did have a penpal, for a little while! And my family overseas in England sent me letters all the time! And!
And, and and!
I guess that ideas are never simple, but once you start writing, things sort themselves out. I hope that's not too vague an answer!
But mostly... I think we've all felt alone in a crowded room. This is a story about overcoming loneliness. Who hasn't been there? :P


Listen To Because You'll Never Meet Me's Audiobook Clip
Released on June 2nd, 2015 by Audible Studios
28 May 2015
Review: Because You'll Never Meet Me by Leah Thomas
Publication: June 2nd 2015 by Bloomsbury USA Childrens
Genre: Young Adult, Contemporary
Format: ARC, Kindle Edition
Rating:
Ollie and Moritz are best friends, but they can never meet. Ollie is allergic to electricity. Contact with it causes debilitating seizures. Moritz's weak heart is kept pumping by an electronic pacemaker. If they ever did meet, Ollie would seize. But Moritz would die without his pacemaker. Both hermits from society, the boys develop a fierce bond through letters that become a lifeline during dark times—as Ollie loses his only friend, Liz, to the normalcy of high school and Moritz deals with a bully set on destroying him.

A story of impossible friendship and hope under strange circumstances, this debut is powerful, dark and humorous in equal measure. These extraordinary voices bring readers into the hearts and minds of two special boys who, like many teens, are just waiting for their moment to shine.
Leah Thomas will surely throw big hits on her debut Because You'll Never Meet Me - written flawlessly, and compelling and amusing. Moritz and Ollie's remarkable voices brought readers motivations based on ideas of right and wrong.

Note: This review might spoil you because of several quotes from the eARC.
Even if you are powerless, your words are not. — Leah Thomas, Because You'll Never Meet Me
Leah Thomas showed proof that even you're not physically normal, you can do anything. You just have to
have
the courage and trust in yourself - that you are capable just like a normal person. Ollie and Moritz exchanged encouragements on each other through their letters. The shift of their attitudes and self-esteem put a big mark on the book.
If I am less than human somehow, I don't expect humanity from others. — Leah Thomas, Because You'll Never Meet Me
Ouch
. There are lots of circumstances from Moritz that's painful to read. But the twinge I felt from Mo sends more hope. I know then that whoever reads
Because You'll Never Meet Me
will surely feel the same way.
Your personality is as colorful as your vision. You should be grateful. — Leah Thomas, Because You'll Never Meet Me
What you look like isn't who you are. — Leah Thomas, Because You'll Never Meet Me
Individual's PERSONALITY refers to his appearance, characteristics, attitude, mindset and behavior with others. But in this story, crash out the appearance - it is
wrong
. Being YOU means everything. It's never on the appearance. It's how you groom your mindset.
And talk about 'discrimination'.
Because You'll Never Meet
Me
depicts different teen experience - like bully and unfair treatment on a person. It sends us realization on how "unfair" a normal person to others who have physical abnormality. But who's normal nowadays? Everyone is in need of help.
Because You'll Never Meet Me
is the help for normal people - realization.
You're just too scared to trust me because you think if I ever met you I might shove you into a drinking fountain just like Lenz does. — Leah Thomas, Because You'll Never Meet Me
Trust is a very important part in friendship. There's no way you could explain how friendship would work between two persons without 'trust'. But where does friendship starts anyway? Hello, trust.
Sometimes friends in crappy situations can be unfriendly and crappy themselves. — Leah Thomas, Because You'll Never Meet Me
Ollie and Moritz didn't just had theirselves but they met others too - secondary characters. Leah Thomas wrote them as great supporting people on the two boys, making everything smooth according to their purpose.
People hurt each other all the time. Especially when they care for each other. — Leah Thomas, Because You'll Never Meet Me
Ollie is very different from Moritz. Their enthusiasm on their letters shifted extensively and in a good way. They both help each other on their ups and downs and on their deepest secrets.

Because You'll Never Meet Me is an openhearted and respectable read. I highly recommend it. I hope it would inspire everyone as it did to me. I am very grateful to writers like Leah Thomas who continues to motivate people.
Interested to read 'Because You'll Never Meet Me'?
Source: Netgalley · I received a free copy of this book in exchange for an honest review.
This does not affect my opinion of the book or the content.
21 May 2015
Blitz + Author Interview: Gabriel by Nikki Kelly
Title: Gabriel
Author: Nikki Kelly
Series: The Styclar Saga #2
Publisher: Feiwel and Friends
Release Date: October 27th 2015
Pages: 352
The handsome Angel from Lailah gets center stage in this continuation of Wattpad sensation Nikki Kelly's romantic and action-packed series about mortals, vampires, and angels.
Gabriel is an Angel Descendant. He's also an ally to a generation of vampires who want to break away from the demon who controls them. His faith in the power of good over evil wavers, however, when he discovers that Lailah, the woman he considers his only true love, may be both angel and demon. Is their love enough to overcome the dark forces who are ready to go to war with Gabriel, the vampire Jonah, and the angel and vampire forces? And can Gabriel compete with Jonah, who is also in love with Lailah?

Once again, Nikki Kelly looks deeply into the heart and soul of good and evil to create a romantic, action-packed reading adventure.
Interview:
Will we get a peek at Styclar Plena in the current action of the book or are we doomed to just hear about from Gabriel's memories only?
Lol doomed you say?! I can tell you exclusively, here in this interview, that in Book3 we get to go to to third dimension, and the first dimension (Styclar-Plena) in the current action of the book ;)
I need a sneak peak! What's going to happen with Jonah? *waves #TeamJonah flag*
Can you describe this second book in a tweet? (140 characters)
Just when you think you know... you have no idea ;) #TheStyclarSaga #GABRIEL #NoMercy
Best gif that describes Jonah and another for Gabriel?
How much of Jonah will we see in Gabriel?
Plenty, I promise! ;) The second book may be titled GABRIEL, but it is told from Lailah's POV. The reason the book is called GABRIEL is because there is a focus on what becomes of Gabriel's 'soul' if you will. Take my word for it though, Jonah gets plenty of 'screen time' ;)
If you were FORCED (hahahahha) to help Gabriel or Jonah train to be lifeguards, who would you choose?? Obviously they will only be wearing red speedos. ;)
Sadly, I wouldn't be able to help either train to be a lifeguard as my ability in water is non-existant... That said... *has idea!* I could quite easily throw myself in and begin to drown (because that would require no acting on my part what so ever) and then they would have to jump in and save me... In fact, I think that's exactly what we should do, that way we also get to see both of the boys in red speedos.. because #HellsYes !
In 10 words or less, what can we expect from Gabriel?
A definite need to *fist pump and plenty of *face palming!
(Okay, I know that was 11, but it was close!)
What's the ONE thing about the series that you'd like readers to know that they don't know already? : )
There are elements of my own life weaved through the story telling of the entire series. When I say I gave a part of myself to these novels, I wasn't joking!
What inspired you to mix vampires and angels together?
I wanted to tell a story about light and dark, good and evil if you will, and how things are never quite what they seem....To do this for the saga, I borrowed a little here and there from my own belief system, and I was able to create new worlds and beings, but utilize existing belief or myth on which to base them. For example, the two worlds the beings emerged from were based on the concept of Heaven and Hell. I then spun that into something else entirely. I took the myths about vampires and angels etc. and tried to demonstrate how, through storytelling and game of telephone, the idea of what they are has become quite different from the truth – the truth of course being the reality of things in my books! If you want to tell a story about light and dark, preconceived notions and perception, what two better candidates than Gabriel and Jonah, an Angel and a Vampire in which to explore those very themes!
What was the most challenging part of writing Gabriel?
Lailah picks her ship! That was not an easy thing to pen! **eep**
Lailah was such a successful start to this series, people seemed to really love it! Did that make you feel additional pressure to ensure the sequel was just as good?
When people express their love for your story it always adds to the pressure of making sure you get it right, not just for your characters, not just for you, but for the reader. But there will always be instances where the reader doesn't agree with something that happens as the journey progresses, for example which ship makes it out the port! ;) I always keep the readers in mind, but ultimately I have to be true and honest to the characters and their story, even if it means that sometimes people want to throw things at you! So yes, I guess the prospect of twitter bombs being slung my way adds to the pressure!
If you had a chance to re-live your life, what would you have done differently?
Not a single thing. Every shelf I ever stacked, every customer I ever served, every diary I ever organised... in fact, every minute of every day, all the laughs and all the tears led me tohere—and here is the most wonderful place. There is a very fine balance between having ambition and gumption to go out and make your dreams a reality, trying to find the 'good times' if you like, and being able to see and know exactly when you are in them! I'm in them now.
If a celebrity was going to play Gabriel, who would it be and why?
Alex Pettyfer for sure because he's a very talented English actor... yada, yada, yada... Okay people, lets keep it real #LeSwoon .. #NuffSaid
If you had to pick ONE song that either represents you or your books, what song would you pick? (You can totally pick one for you and one for your books if you want!)
For Styclar— Imagine Dragons:Demons For me—Boyzone:Words
Where did Gabriel and jonah come from? Any real life influences?
Gabriel and Jonah both possess qualities form my own bea :) He was a little more like Jonah when I met him (I was 16) and he's a little more like Gabriel now, but when I ask nicely he will still, from time to time, point his collar up ;)
ALSO, What do you love most about Jonah?
He's a bit rough around the edges, but give him a polish and he shines likes a diamond :)
And in case you haven't read Lailah yet. . . .
Title: Lailah
Author: Nikki Kelly
Series: The Styclar Saga #1
Publisher: Feiwel and Friends
The girl knows she's different. She doesn't age. She has no family. She has visions of a past life, but no clear clues as to what she is, or where she comes from. But there is a face in her dreams – a light that breaks through the darkness. She knows his name is Gabriel.
On her way home from work, the girl encounters an injured stranger whose name is Jonah. Soon, she will understand that Jonah belongs to a generation of Vampires that serve even darker forces. Jonah and the few like him, are fighting with help from an unlikely ally – a rogue Angel, named Gabriel.
In the crossfire between good and evil, love and hate, and life and death, the girl learns her name: Lailah. But when the lines between black and white begin to blur, where in the spectrum will she find her place? And with whom?
Gabriel and Jonah both want to protect her. But Lailah will have to fight her own battle to find out who she truly is.
NIKKI KELLY was born and raised only minutes away from the chocolately scent of Cadbury World in Birmingham, England. Lailah was first launched to Wattpad, an online readers and writers community. Within six months, the novel had over one million reads. Lailah is Nikki's debut novel, and the first book in The Styclar Saga. She lives in London with her husband and their dogs, Alfie (a pug) and Goose (a Chihuahua).
LAILAH is my debut novel, and first launched in serial form to wattpad, a readers & writers community. Within just 6months, LAILAH had over a million reads and thousands of comments and votes.
Since then, The Styclar Saga has gone on to pick up a traditional deal with Feiwel & Friends, and LAILAH, the first book in the series is due for release on October 7th 2014.
These days I spend my time balancing my amazing job of writing fantasy fiction, with my other, very important role of Chocolate Connoisseur. I like to multitask and do the two together. It makes me happy.
19 May 2015
Conviction by Kelly Loy Gilbert
Publication: May 19th 2015 by Disney-Hyperion
Genre: Young Adult; Contemporary
"Now faith is the assurance of things hoped for, the conviction of things not seen."
Ten years ago, God gave Braden a sign, a promise that his family wouldn't fall apart the way he feared.
But Braden got it wrong: his older brother, Trey, has been estranged from the family for almost as long, and his father, the only parent Braden has ever known, has been accused of murder. The arrest of Braden's father, a well-known Christian radio host, has sparked national media attention. His fate lies in his son's hands; Braden is the key witness in the upcoming trial.
Braden has always measured himself through baseball. He is the star pitcher in his small town of Ornette, and his ninety-four-mile-per-hour pitch al- ready has minor league scouts buzzing in his junior year. Now the rules of the sport that has always been Braden's saving grace are blurred in ways he never realized, and the prospect of playing against Alex Reyes, the nephew of the police officer his father is accused of killing, is haunting his every pitch.
Braden faces an impossible choice, one that will define him for the rest of his life, in this brutally honest debut novel about family, faith, and the ultimate test of conviction.
Ya'll should check out this book! It's good for all contemporary lovers. Read my interview of the author here and listen to the songs to hum with. Also add Conviction on Goodreads. Congratulations Miss Kelly! HAPPY RELEASE DAY!!
I'm a fiction writer who believes deeply in the power of stories to illuminate a shared humanity and give voice to complex, broken people. I am passionate about social justice, the San Francisco Giants, and organizing things by color. I studied writing at the University of California—San Diego and at San Francisco State, and enjoy serving on the NaNoWriMo Associate Board and leading creative writing workshops for teens. I live in the San Francisco Bay Area with my family in an apartment teeming with books. Add me on Goodreads: Kelly Gilbert / Follow me on Twitter: @KellyLoyGilbert
17 May 2015
Review: Hello, I Love You by Katie M. Stout
Expected Publication: June 9th 2015 by Saint Martin's Griffin
Genre: Young Adult, Contemporary, Romance
Format: ARC, Paperback, 304 pages
Add this on:
Goodreads
Rating:
Grace Wilde is running—from the multi-million dollar mansion her record producer father bought, the famous older brother who's topped the country music charts five years in a row, and the mother who blames her for her brother's breakdown. Grace escapes to the farthest place from home she can think of, a boarding school in Korea, hoping for a fresh start.
She wants nothing to do with music, but when her roommate Sophie's twin brother Jason turns out to be the newest Korean pop music superstar, Grace is thrust back into the world of fame. She can't stand Jason, whose celebrity status is only outmatched by his oversized ego, but they form a tenuous alliance for the sake of her friendship with Sophie. As the months go by and Grace adjusts to her new life in Korea, even she can't deny the sparks flying between her and the KPOP idol.
Soon, Grace realizes that her feelings for Jason threaten her promise to herself that she'll leave behind the music industry that destroyed her family. But can Grace ignore her attraction to Jason and her undeniable pull of the music she was born to write?
A
bit
cute and adequate read,
Hello, I Love You
is a debut novel about a teen escaping from her family, transfers to a boarding school in Korea and falls for a Korean idol.
Grace Wilde grew up in a music world with her father being a known record producer and a famous country-artist brother. To escape her family issues, she traveled the other side of the world and enrolled herself in Korea's School of Foreign Studies. As luck would have it, she had her roommate Sophie, who takes her, and introduced her to her twin brother Jason, the lead singer of a widely known Korean band. Hearts starts to form in the eyes of Grace and Jason, even with their uncomfortable relationship.
I know Momma would never allow me to bring a friend home, and Dad would tell jokes behind Sophie's and Jason's backs about Asian people. Because that's the kind of guy he is. — Katie M. Stout,
Hello, I Love You
ARC
Katie M. Stout's characterization of Korea is horrifically insensitive.
The main character thinks Korean people smell awful like garlic. She's also queasy by Korean food and dreaded by squat toilets. This is such a shame for an author who loves K-Pop but distinguishes Korea and it's culture
badly
.
I could not tell this is an 'Anna and the French Kiss goes to Korea': it is different than that beautifully written book. Stout is not Perkins and Perkins will never be Stout but Stout
could
be Perkins. Just not today. It's just unfortunate that a novel set in Korea with heaps of characters
is distorted because it's mainly about its protagonist's trip of self-discovery.
Readers would really love to understand characters but
Hello, I Love You
failed on that. Grace and Jason's relationship are like kiss-and-tell-then-what? I just don't get their drama. I know they're having both family matters but can they just do something that would not make it worse and move on? Also, Grace is a high school senior here. I expected her to grow up and to do something that could inspire especially readers ages 13 to 18. Instead, she just became what she's been afraid of. I don't think everyone saw that. Her self-discovery
in
Korea is
pointless
.
You don't have to be a K-POP fan to like this book. You just have to read it and sweep over. In spite of the unfortunate negatives
Hello, I Love You
has, you will still enjoy moments with the main character. Even she's the type of girl that is frightened on speaking up her mind.
Slow-burn romance, Korea, plainspoken friendship, awkward family -
Hello, I Love You
is a better-than-nothing contemporary read.
Interested to read 'Hello, I Love You'?
Source: Author · I received a free copy of this book in exchange for an honest review.
This does not affect my opinion of the book or the content.
11 May 2015
The Sisterhood of the World Bloggers Award
These are the five rules to follow:
+ Thank the blogger who nominated you, linking back to their site.
+ Put the Award logo on your blog.
+ Answer the ten questions sent to you.
+ Make up ten new questions for your nominees to answer.
+ Nominate ten blogs.
I am grateful for my new blogger friend Marie from
Drizzle and Hurricane Books
for tagging everyone that read her Sisterhood of the World Bloggers Award tag. Go check out her blog, guys! She's such an adorable person.
When did you start reading?
I started reading (and never stopped) books in high school. It's when my classmate brought
Harry Potter and the Sorcerer's Stone
that his uncle sent him, well, sent the seven books. After he reads the first book, I'll borrow it and the next and the next. Sad that I have not finished the fifth book because finals came and I had to refrain myself from reading. But then I wasn't able to catch up on reading the next book for I have picked another (not HP) book to read.
But I got fond of books and reading when I visited Manila summer of 2010. I bought Richelle Mead's
Shadow Kiss
. The third book of The Vampire Academy series. I never knew about series before. Never knew that it is the third book of the series and not the first. Never knew that Goodreads. I was so dumb before. I just read books without knowing how
they flow
.
Then I bought lots of books from a store called
Book Sale
. Obviously, they sell books that are cheap. Bargain. I bought lots of books from there for $3 or so. I love buying books from there because of the smell of the books. (LOL.) Yes, for real.
I never knew way back then what genre I'm happy to read with. I started reading the books I bought. I enjoyed them mostly but some remained unfinished. My bookmarks are still there.
Do you prefer digital copies of books, or physical ones?
Physical. Especially those with hardcovers. Before, I prefer paperback because it's more handy than hardbacks. But when
Defiant Unto Death
came from the post office. I fell in love with it. It's not the first book in hardback that I own. I just fell in love. It's like a gem.
Where do you buy/get your books? A library, a bookshop, online?
Bookshop. I don't like to order online because aside from paying the shipping fees, I'll pay for the custom fees. I just hate the post office for that. ARGH.
Who's your favorite character of all times?
This is such an unfair question, Marie! Haha. I'll answer it this way. I
love
Margo from
Paper Towns
. I am in love with her character. She's sort of like me - adventurous, sort of a brat, leaves clues everywhere. Everything on Margo's character. I thank John Green enough for creating Margo. BUT, I love
love
Queen Elara of
Red Queen
. Can she be my freaking mom?! Or can I just have her abilities?
Did you ever read a book with high expectations, and ended up very disappointed?
If you could write a book, how would you like it to be? Feel free to say, I wish I'd written X book, because…or tell me about an idea of a book you'd love!
Well, I'm not really into writing a book. I'm just a reader. I have to say that not every book blogger is interested in writing. I am also terrible at writing, even just a poem.
Is there a genre you don't like, and will never read?
Can I just tell you I don't like books and will never read something like Anne Rice's
Memnoch The Devil
? I just don't get those kinds of books so much. I tried but it's not convincing.
What are your bookish habits? Do you read inside, outside, take notes, read all at once?
I read whenever possible and anywhere possible. AS LONG AS IT IS AS SILENT AS A LIBRARY.
What's your favorite place to read?
When at school, I prefer the library but when I'm at home, in my mom's room. It's pretty peace for reading.
Give me three books that made you happy you got into reading. Three books you think everyone should read, because they're just THAT amazing.
Everyone should read this. I don't care if you prefer YA but this book would be an 'influential read' for everybody especially for those still growing up and have bigger dreams than just reading in a couch and blogging in a coffee table.
If you want a hot guy with tattoos, Travis Maddox is for you. I love Travis and Abby's chemistry so much. By far this is the most fierce romance read I ever had! I am not giving this a review. I want to keep the feels in my mind. (LOL.) What an excuse! Such a procrastinator.
Rating: !!!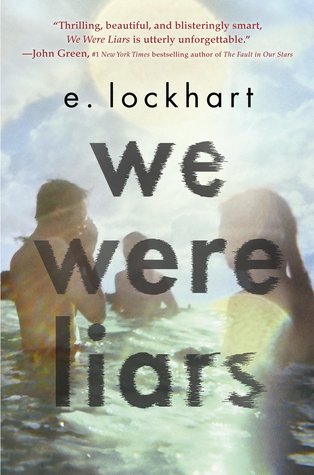 I would lie if this book did not made me happy I got into reading. If you happen to read my review of this, I know you would get bored. Because there's nothing but a rant you would never understand.
I nominate these bloggers to do the The Sisterhood of the World Bloggers Award tag:
The ten questions for you to answer:
1. Who is the first author you met and signed your book?
2. What's the difference of YA and NA for you?
3. When did you start blogging?
4. Did you ever had an argument towards a blogger because of a book or any reason that you had?
5. If you'll be stuck in a dystopian world, from what book would it be?
6. Do you get 'ARC envy' when you see bloggers who have ARC from a book you would love to read in advance?
7. What interesting part of your life that you want to be written by a best selling author?
8. Your favorite book is going to be a movie and you're invited from the director himself, who will you portray if you'll be given a chance to?
10. The sisters you will nominate, are they close to you or do you just like their blog designs, reviews, etc?
Thank you guys for taking time to read! If you are not nominated and want to do this tag, just go to Marie's blog, read hers and do yours!
10 May 2015
Review: Doppelganger by Milda Harris
Series:
The Doppelgangers #1
Publication: July 30th 2012 by Smashwords Edition
Genre: Young Adult, Fantasy
Format: ebook
Rating:
Citrus Leahy is having a really bad day. First she's late to school. Then she runs into the girl who drives her nuts because she always calls her Orange instead of her name. To cap it all off, when Citrus finally makes it to class, she sees herself already inside. Wait. What? Citrus Leahy has a doppelganger! It's probably aliens taking over the world and her life has just turned totally upside down. Goodbye, normal. Hello, paranormal! Luckily, her crush Aedan has the exact same problem!
If Citrus is having a bad day, well, I'm definitely having a bad
read
. First, she keeps on blabbing. Second, the first is annoying. Lastly, she is a waste of time!
Doppelganger
is written in the voice of the main character, Citrus Leahy, where she woke up in a day that
is
strange for her. Strange is
she's late
. Because she said so that she's a good girl and never gets late for school. But knew it was going to be a bad day when she woke up. How strange is that? Totally unlike her, she said. Apparently, totally dumb. Citrus went to school, getting a late slip, and seeing herself in class, answering their World History test. How could that be when she's just outside the classroom? Luckily, (yes,
luckily
he's character is included or I could have died reading Citrus' thoughts) Aedan Finnegan
too
got the same problem.
"Don't let them see you," Aedan warned, startling me out of my thoughts on fainting, by grabbing my arm and moving me out of the eye line of the students in the classroom.
WHAT?!?!? Others might have enjoyed but Milda Harris wrote
Doppelganger
to displease me. The annoyance is exaggerated.
The word 'Doppelganger' is gravely overused. We get the point. It's practically the reason why Citrus is being an annoying Orange and runs the whole book just blabbing with her feelings on Aedan and her other crazy sentiments. (She should have remained being a good girl.) Her conflicting and contradicting emotions are beyond irritating. She would just blow you, she's crackpot!
I think
Doppelganger
would be better without Citrus? Ignominy. No matter, Aedan's character is one of the two reasons why I finished reading this. I like the idea of him. He's cunning, and bonus points on not knowing he's *Spoiler:
not Aedan at all. Citrus calls him Doppel-Aedan.
* The second reason is, I wanted to know how Citrus gets through the Doppelgangers. But this ends in suspense! Talk about surreal.
While
Doppelganger
is good on ending being a cliffhanger, it is still not a recommended read, especially for those who don't have much patience to characters like Citrus Leahy. Preferably, I would not read the sequel. I'm positive it's not a help.
Interested to read 'Doppelganger'?
Source: Author via Netgalley · I received a free copy of this book in exchange for an honest review.
This does not affect my opinion of the book or the content.


3 May 2015
Review: Last Year's Mistake by Gina Ciocca
Expected Publication: June 9th 2015 by Simon Pulse
Genre: Young Adult, Contemporary, Romance
Format: ARC, Paperback, 320 pages
Rating:
Before: Kelsey and David became best friends the summer before freshman year and were inseparable ever after. Until the night a misunderstanding turned Kelsey into the school joke, and everything around her crumbled—including her friendship with David. So when Kelsey's parents decided to move away, she couldn't wait to start over and leave the past behind. Except, David wasn't ready to let her go...
After: Now it's senior year and Kelsey has a new group of friends, genuine popularity, and a hot boyfriend. Her life is perfect. That is, until David's family moves to town and he shakes up everything. Soon old feelings bubble to the surface and threaten to destroy Kelsey's second chance at happiness. The more time she spends with David, the more she realizes she never truly let him go. And maybe she never wants to.
Readers, as seen on a
Goodreads poll
, prefer to read a book
only
based on the cover and the description if
it
sounded like something they'd like. Thus,
Last Year's Mistake is not for everyone.
The synopsis could turn you off. Before reading LYM, I brought it at school for my friends to see and if they are interested to read it. A guy friend read the synopsis and said
it's 'common' or the usual per se
. But I am different, I don't read the synopsis first, I prefer reading a book when I see it many times on bloggers' blogs or Instagram accounts.
Last Year's Mistake is taken from the the view of Kelsey in alternating points of her past and present. After a year of moving from Connecticut, Kelsey's present is perfect—with her oh so hot boyfriend, cool friends and acclivitous popularity. But she's not expecting things to stir when David showed up in her school in Rhode Island being a new transferee. Kelsey then is deranged when she realizes her old feelings on David are trying to appear and imperils her second chance of felicity.
I think it is a mistake that Gina Ciocca wrote
Last Year's Mistake
with such plot. It
could have been deserving of a high star rating because it is diverting and cunning but with a plot that is foreseeable
? Naaah. It doesn't click readers. It's just a disappointment.
Other than that,
Last Year's Mistake
is written well paced. I am one of the readers who love alternating chapters from the protagonist's past and present. Kelsey pulled me into her past—from meeting David, to their fun activities, her melancholic behaviors and to where they are on the present. But on the present chapters, their high school drama is just a bit overwhelming.
Spoiler alert
; Just highlight the part:
While Kelsey is not seeing herself truly, or shall I say, just being blind on what she truly feels, David is hella cute and good on pretending? No, keeping his lips closed. He's one of the boys who speaks for his feelings on 11:59!
It's not that LYM has less moral lesson than I expect to on most books but it touched cancer. Cancer is a very affecting part on the book. It's a small account actually but I have not felt that kind of effect on cancer when reading
The Fault In Our Stars
. That part will tear you down.
Last Year's Mistake
may not be a WOW read but I
liked
it. And as much as I wanted to recommend it to everyone, I can't. I feel sorry for the plot on being pretty much predictable. But this would be great for others who have not read books with the same story lately
or
have not yet read. Also for those who like mind-boggling high school dramas.
Interested to read 'Last Year's Mistake'?
Source: Author · I received a free copy of this book in exchange for an honest review.
This does not affect my opinion of the book or the content.