These are the five rules to follow:
+ Thank the blogger who nominated you, linking back to their site.
+ Put the Award logo on your blog.
+ Answer the ten questions sent to you.
+ Make up ten new questions for your nominees to answer.
+ Nominate ten blogs.
I am grateful for my new blogger friend Marie from
Drizzle and Hurricane Books
for tagging everyone that read her Sisterhood of the World Bloggers Award tag. Go check out her blog, guys! She's such an adorable person.
When did you start reading?
I started reading (and never stopped) books in high school. It's when my classmate brought
Harry Potter and the Sorcerer's Stone
that his uncle sent him, well, sent the seven books. After he reads the first book, I'll borrow it and the next and the next. Sad that I have not finished the fifth book because finals came and I had to refrain myself from reading. But then I wasn't able to catch up on reading the next book for I have picked another (not HP) book to read.
But I got fond of books and reading when I visited Manila summer of 2010. I bought Richelle Mead's
Shadow Kiss
. The third book of The Vampire Academy series. I never knew about series before. Never knew that it is the third book of the series and not the first. Never knew that Goodreads. I was so dumb before. I just read books without knowing how
they flow
.
Then I bought lots of books from a store called
Book Sale
. Obviously, they sell books that are cheap. Bargain. I bought lots of books from there for $3 or so. I love buying books from there because of the smell of the books. (LOL.) Yes, for real.
I never knew way back then what genre I'm happy to read with. I started reading the books I bought. I enjoyed them mostly but some remained unfinished. My bookmarks are still there.
Do you prefer digital copies of books, or physical ones?
Physical. Especially those with hardcovers. Before, I prefer paperback because it's more handy than hardbacks. But when
Defiant Unto Death
came from the post office. I fell in love with it. It's not the first book in hardback that I own. I just fell in love. It's like a gem.
Where do you buy/get your books? A library, a bookshop, online?
Bookshop. I don't like to order online because aside from paying the shipping fees, I'll pay for the custom fees. I just hate the post office for that. ARGH.
Who's your favorite character of all times?
This is such an unfair question, Marie! Haha. I'll answer it this way. I
love
Margo from
Paper Towns
. I am in love with her character. She's sort of like me - adventurous, sort of a brat, leaves clues everywhere. Everything on Margo's character. I thank John Green enough for creating Margo. BUT, I love
love
Queen Elara of
Red Queen
. Can she be my freaking mom?! Or can I just have her abilities?
Did you ever read a book with high expectations, and ended up very disappointed?
If you could write a book, how would you like it to be? Feel free to say, I wish I'd written X book, because…or tell me about an idea of a book you'd love!
Well, I'm not really into writing a book. I'm just a reader. I have to say that not every book blogger is interested in writing. I am also terrible at writing, even just a poem.
Is there a genre you don't like, and will never read?
Can I just tell you I don't like books and will never read something like Anne Rice's
Memnoch The Devil
? I just don't get those kinds of books so much. I tried but it's not convincing.
What are your bookish habits? Do you read inside, outside, take notes, read all at once?
I read whenever possible and anywhere possible. AS LONG AS IT IS AS SILENT AS A LIBRARY.
What's your favorite place to read?
When at school, I prefer the library but when I'm at home, in my mom's room. It's pretty peace for reading.
Give me three books that made you happy you got into reading. Three books you think everyone should read, because they're just THAT amazing.
Everyone should read this. I don't care if you prefer YA but this book would be an 'influential read' for everybody especially for those still growing up and have bigger dreams than just reading in a couch and blogging in a coffee table.
If you want a hot guy with tattoos, Travis Maddox is for you. I love Travis and Abby's chemistry so much. By far this is the most fierce romance read I ever had! I am not giving this a review. I want to keep the feels in my mind. (LOL.) What an excuse! Such a procrastinator.
Rating: !!!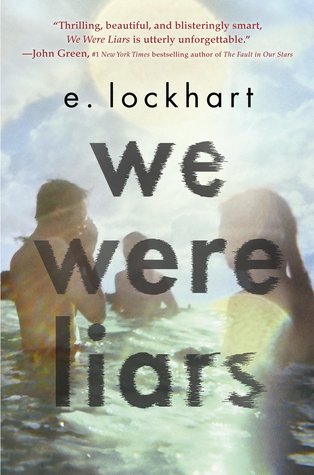 I would lie if this book did not made me happy I got into reading. If you happen to read my review of this, I know you would get bored. Because there's nothing but a rant you would never understand.
I nominate these bloggers to do the The Sisterhood of the World Bloggers Award tag:
The ten questions for you to answer:
1. Who is the first author you met and signed your book?
2. What's the difference of YA and NA for you?
3. When did you start blogging?
4. Did you ever had an argument towards a blogger because of a book or any reason that you had?
5. If you'll be stuck in a dystopian world, from what book would it be?
6. Do you get 'ARC envy' when you see bloggers who have ARC from a book you would love to read in advance?
7. What interesting part of your life that you want to be written by a best selling author?
8. Your favorite book is going to be a movie and you're invited from the director himself, who will you portray if you'll be given a chance to?
10. The sisters you will nominate, are they close to you or do you just like their blog designs, reviews, etc?
Thank you guys for taking time to read! If you are not nominated and want to do this tag, just go to Marie's blog, read hers and do yours!