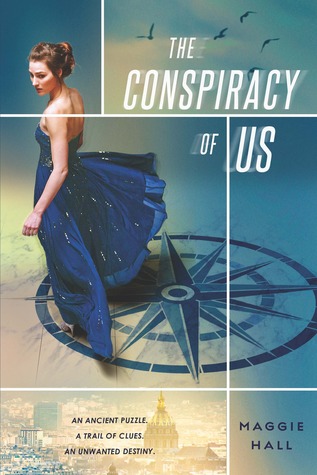 Expected Publication:
January 13th 2015 by Putnam Juvenile
Genre:
Young Adult; Mystery; Contemporary
To fight her destiny as the missing heir to a powerful and dangerous secret society, sixteen-year-old Avery West must solve an ancient puzzle in a deadly race across Europe. Forbidden love and code-breaking, masked balls and explosions, destiny and dark secrets collide in this romantic thriller, in the vein of a YA DaVinci Code.
Avery West's newfound family can shut down Prada at the Champs-Elysees when they want to shop in peace, and can just as easily order a bombing when they want to start a war.
They are part of a powerful and dangerous secret society called the Circle of Twelve, and Avery is their missing heir. If they discover who she is, some of them will want to use her as a pawn. Some will want her dead.
To thwart their plans, Avery must follow a trail of clues from the landmarks of Paris to the back alleys of Istanbul and through a web of ancient legends and lies. And unless she can stay one step ahead of beautiful, volatile Stellan, who knows she's more than she seems, and can decide whether to trust mysterious, magnetic Jack, she may be doomed after all.
Since the story is set in Europe, I did quite a bit of research on the settings in the book. Many of the scenes take place at major landmarks, so it was fun to think about the characters experiencing those places in a different way than a typical tourist. And while I was writing, I was doing a lot of traveling as well, so I got to visit some of the book's settings and picture the story happening! In Paris, for instance, I went to each place Avery visits, and saw what she'd see and thought about how best to use the setting!
I also did a lot of historical research. I don't want to give away too much, but the Circle of Twelve's lore goes back centuries, and there were a lot of puzzle pieces to put together to make it all work, which was a lot of fun!
What ancient legends and lies do you love or hate most in your book? Share to us why!
The group Avery's family belongs to in the book, the Circle of Twelve, is based partially in a popular conspiracy theory that there is a small group of people who actually run the world. I've always thought conspiracy theories were so interesting, because there's so often a grain of truth in them. Again, I can't say too much without being spoilery, but I took this one and connected it to history and myth and legend surrounding certain historical figures and events, and I love that the line between truth and fiction is so blurry here!
What can we expect from Avery since it is the YA DaVinci Code?
Like the characters in The DaVinci Code, Avery and her friends follow clues across Europe to discover something important that's been lost—or hidden—for centuries. They have to stay a step ahead of bad guys, and aren't sure who to trust! Avery is new to this world, and she's learning a lot about her own past as she tries to stay alive and do what she has to do to keep the people she loves safe.
Unlike The DaVinci Code, there's a lot of romance, too! :)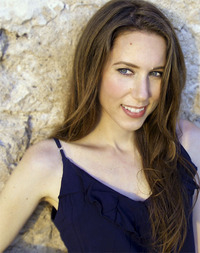 Maggie Hall indulges her obsession with distant lands and far-flung adventures as often as she can. She has played with baby tigers in Thailand, learned to make homemade pasta in Italy, and taken thousands of miles of trains through the vibrant countryside of India. In her past life, she was a bookstore events coordinator and marketing manager, and when she's not on the other side of the world, she lives with her husband and their cats in Albuquerque, New Mexico, where she watches USC football, dabbles in graphic design, and blogs about young adult literature for YA Misfits.
Visit more at www.maggiehall.com for more of Miss Maggie design services and
awesomeness!
Thank you so much pretty Maggie for sharing more of Conspiracy of Us with us! We hope to read your book on its release! Mysteries are damn irresistible to read!
This giveaway is open INTERNATIONALLY. You must be 13 years old and above. Use the Rafflecopter below to gain entries. The contest will end on December 30, 2014. Winner will be notified through e-mail. Winner will also be announced on this post via update. If winner has not responded within 48 hours, we will choose another. Enjoy!


_______________________________________________________________________________
Winner Update

Congratulations Rachel!
You WON the Conspiracy Of Us Swags Giveaway with 80 entries
Please e-mail me your complete name and mailing address at eeliahgem@gmail(dot)com .
Thank you!

Thank you for everyone that participated! Until next time. <3
_______________________________________________________________________________