Anticipated Reads
is a monthly meme hosted by Mel at
Reviews In A Pinch
that will be occurring the first Wednesday of every month that showcases at least three books releasing each month; letting you know what new books are coming out that I'm excited about.
Series: Magonia #2
Publication: October 4th 2016 by HarperCollins
Where is home when you were born in the stars?
Aza Ray is back on earth. Her boyfriend Jason is overjoyed. Her family is healed. She's living a normal life, or as normal as it can be if you've spent the past year dying, waking up on a sky ship, and discovering that your song can change the world.
As in, not normal. Part of Aza still yearns for the clouds, no matter how much she loves the people on the ground.
When Jason's paranoia over Aza's safety causes him to make a terrible mistake, Aza finds herself a fugitive in Magonia, tasked with opposing her radical, bloodthirsty, recently-escaped mother, Zal Quel, and her singing partner Dai. She must travel to the edge of the world in search of a legendary weapon, The Flock, in a journey through fire and identity that will transform her forever.
In this stunning sequel to the critically acclaimed Magonia, one girl must make an impossible choice between two families, two homes—and two versions of herself.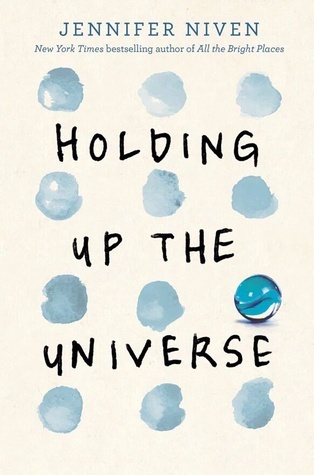 Publication: October 6th 2016 by Penguin
Everyone thinks they know Libby Strout, the girl once dubbed 'America's Fattest Teen'. But no one's taken the time to look past her weight to get to see who she really is. Since her mum's death, she's been picking up the pieces in the privacy of her home, dealing with her heartbroken father and her own grief. Now, Libby's ready: for high school, for new friends, for love, and for EVERY POSSIBILITY LIFE HAS TO OFFER. I know the part I want to play here at MVB High. I want to be the girl who can do anything.
Everyone thinks they know Jack Masselin too. Yes, he's got swagger, but he's also mastered the art of fitting in. What no one knows is that Jack has a secret: he can't recognize faces. Even his own brothers are strangers to him. He's the guy who can re-engineer and rebuild anything, but he can't understand what's going on with the inner workings of his own brain. So he tells himself to play it cool: Be charming. Be hilarious. Don't get too close to anyone.
Until he meets Libby. When the two get tangled up in a cruel high school game which lands them in group counseling, Libby and Jack are both angry, and then surprised. Because the more time they spend together, the less alone they feel. Because sometimes when you meet someone, it changes the world - theirs and yours.
Publication: October 4th 2016 by Feiwel & Friends
Flynn's girlfriend has disappeared. How can he uncover her secrets without revealing his own?

Flynn's girlfriend, January, is missing. The cops are asking questions he can't answer, and her friends are telling stories that don't add up. All eyes are on Flynn—as January's boyfriend, he must know something.

But Flynn has a secret of his own. And as he struggles to uncover the truth about January's disappearance, he must also face the truth about himself.
What are your October Anticipated Reads? Are you excited of the same books?