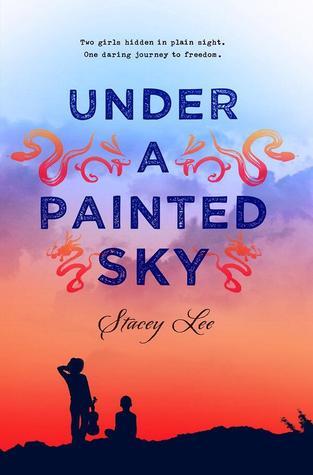 Publication:
March 17th 2015 by Putnam Juvenile
Genre:
Young Adult; Historical Fiction
A powerful story of friendship and sacrifice, for fans of Code Name Verity
Missouri, 1849: Samantha dreams of moving back to New York to be a professional musician—not an easy thing if you're a girl, and harder still if you're Chinese. But a tragic accident dashes any hopes of fulfilling her dream, and instead, leaves her fearing for her life. With the help of a runaway slave named Annamae, Samantha flees town for the unknown frontier. But life on the Oregon Trail is unsafe for two girls, so they disguise themselves as Sammy and Andy, two boys headed for the California gold rush. Sammy and Andy forge a powerful bond as they each search for a link to their past, and struggle to avoid any unwanted attention. But when they cross paths with a band of cowboys, the light-hearted troupe turn out to be unexpected allies. With the law closing in on them and new setbacks coming each day, the girls quickly learn that there are not many places to hide on the open trail.
This beautifully written debut is an exciting adventure and heart-wrenching survival tale. But above all else, it's a story about perseverance and trust that will restore your faith in the power of friendship.
Happy Release Day to Miss Stacey Lee!
I am so overwhelmed she's one of the authors I have interviewed on my
first blog event
. She has shared us an exclusive excerpt and awesome soundtracks from her book PLUS a two question interview. Check it out
here
and swoon with me! I
like
like like when the protagonists disguised themselves as boys. If you happen to read
Under a Painted Sky
in advance,
I am open for spoilers!
*Whispers, I promise not to share. Winks.*
Know more about
Stacey
and like or follow her on
Facebook
and
Twitter
. Don't forget to add Under a Painted Sky on
Goodreads
!